We've always worked hard to improve Cartfunnel, but it seems we don't do a good enough job of telling our customers about new and updated features.
Starting this Wednesday (today) and every Wednesday, we're releasing what's called Feature Wednesday, where we'll write about what we've been working on to make Cartfunnel better.
Our first Feature Wednesday post is going to be a bit long as we've accumulated quite a few new features over the past month. So without further ado, let's get on with it:
Email correction
For our merchants who integrate with Shopify, you are well aware of export synchronization issues from time to time. Pretty much 99% of the time it is related to an incorrect email address entered by the customer.
For example, instead of [email protected], the user enters [email protected].con.
Notice the ".con" domain extension at the very end.
It's pretty annoying, and we've decided to fix it.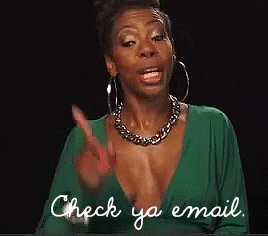 Starting today, export failures will attempt to automatically fix these minor domain mistakes during the export process and will retry exporting the order. You will still receive an initial email for the export failure (so that you can follow up appropriately). However, when you go into the Cartfunnel dashboard you'll see a message from our application stating that the problem was autocorrected and export is successful.
Custom Domains
Cartfunnel has had custom domains for some time, but we've made a major upgrade to our system.
Merchants can now map multiple custom domains to their shop.
A good use case for this would be to use a specific custom domain for your checkout pages, and a separate one for your customer portal.
Previously, both sites (checkout and customer portal) must have the same domain. Now you can assign separate subdomains to each:
checkout.myshop.com
portal.myshop.com
For more information, check out our custom domain guide.
Help Widget
If you login to your Cartfunnel dashboard daily (and you should), you might have noticed a few changes. One of them being a useful widget on the lower left hand corner.
For new users of Cartfunnel, the widget displays useful hints on how to use the application and set up the checkout pages.
Look out for additional features in this widget space over the next few weeks. We hope to include:
Recently viewed pages
Notifications of recent events
Stackable Coupons
You can now enable and disable coupon stacking for your checkout page.
So what is coupon stacking?
Coupon stacking is allowing your customer to use multiple coupons (if you're so generous). Cartfunnel now allows you to do this, but there is a caveat: only one coupon type can be used.
That means if you're offering a 10% off coupon AND free shipping, that's okay. The customer cannot use a 10% off coupon AND a 15% off coupon.
Note: Some merchants may not see the discount code in the checkout. Your template may have had this commented out or removed. If you're experiencing this, email support for help.
To learn about stacking discount codes, please refer to our guide on discount codes.
FedEx Shipping Rates
One of our newest customers needed FedEx shipping rates… so we built the integration to automatically pull this information using your existing FedEx account.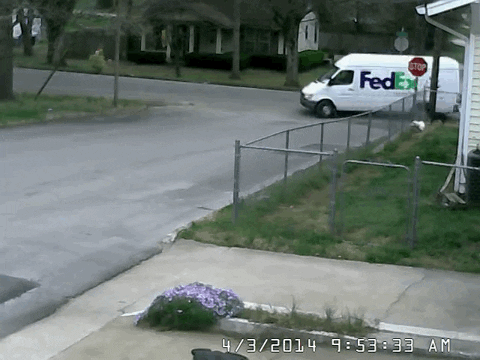 This will provide you with the most relevant shipping rates as it pertains to your business because it's using your negotiated rates.
To learn more about using FedEx integration, take a look at our guide on setting up your shipping rates.
Purchase Orders
If you sell to customers using purchase orders through your online checkout, good news! Purchase order is now available as a payment option.
Once enabled, your customers will see both the option to pay by credit card and by purchase orders.
You'll also see an extra menu item in the Cartfunnel dashboard where you can filter out the purchase orders and handle them manually.
Recurring billing/subscriptions created through purchase orders will also result in system-generated new orders (as per the billing cycle).
Our New Dashboard
We've been updating our dashboard. You can see it by logging into your account.
Over the next several weeks to months, we'll be adding additional (and useful) reporting features to the dashboard.
For example, we've added a custom date selector on the upper right hand corner:
Previously, our dashboard only reported on the past 24 hours. Now, you can specify the date range.
Is there a metric that you want to see on there? Let us know.
Planned metrics include:
Estimated annual recurring revenue
Estimated monthly recurring revenue
Churn
?Love our new dashboard? ?Hate it? We want to know.
Final Words
We hope you find these new features useful and make using Cartfunnel an even better experience. As usual, if there is anything you need, do reach out to us… using our new widget. 😉